Monday June 15, 2015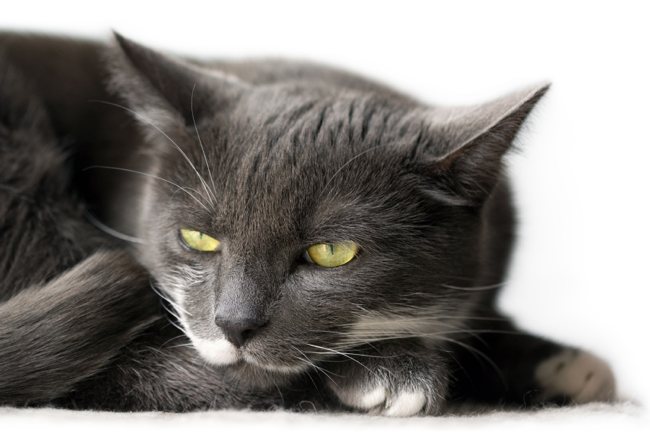 It can be hard to tell if a cat is sick since our notoriously independent friends may mask or hide their symptoms. These clues can help you tell if you should take your cat to the veterinarian.
Clue #1
Messy Coat Some cats stop grooming when they don't feel well and may have a dull or oily coat. Over-grooming can also be a sign of anxiety or illness causing bald patches and red, irritated skin.
Clue #2:
Weight Change Cats who start turning their nose up at their food bowls may be sick. Sudden weight gain can also be a sign that something is up. What looks like extra pounds could actually be abdominal swelling. 
Clue #3
Eye and Ear Issues A cat's eyes and ears can reveal a health issue. The eyes should be bright and clear with no cloudy film, and the ears shouldn't show any signs of discharge or inflammation.
Clue #4
Mouth Trouble Do you cringe at your cat's breath? That could be a sign of a problem. Very stinky breath or discolored gums can be a symptom of gingivitis or tooth decay, which can lead to infection.
Clue #5
Behavioral Problems If your typically social kitty has suddenly become shy and irritable, you may have a sick feline on your hands. Litter box issues can also point to a problem, like a bladder infection or blockage.
If you detect any signs of sickness in your cat, be sure to call your veterinarian. Need to find a veterinarian for your cat? Our Vet Clinic Finder can help you locate one in your area. Also, if your cat isn't covered, you can learn more about our plans.
---