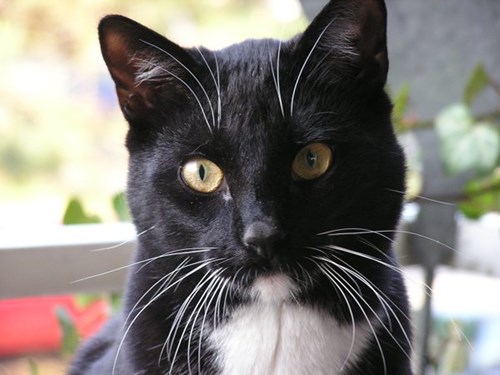 "I had a plan with another pet insurance company and decided to switch to ASPCA Pet Health Insurance.
When I took my 9-year-old cat, Midnight, to the vet for dental work and a checkup, the vet discovered a growth on his belly. I was worried it might be cancer. My veterinarian did a thorough checkup, with lab tests and blood work, plus the dental cleaning, which also meant anesthesia and an IV. I knew this was not going to be cheap. The bill was $1,368.75.
I submitted my claim, expecting the level of reimbursements I had been used to with my previous pet insurance plan. But my ASPCA Pet Health Insurance plan covered about 90% of the claim! I was delighted!
Midnight also did not have cancer, so I was able to start 2014 off right, with a cat in good health and the reassurance that I can keep him there thanks to ASPCA Pet Health Insurance. Thank you for doing a great job!" –Cynthia D., Modesto, CA
We'd love to hear if we've helped your pet. Share your story and it may be featured on our blog.