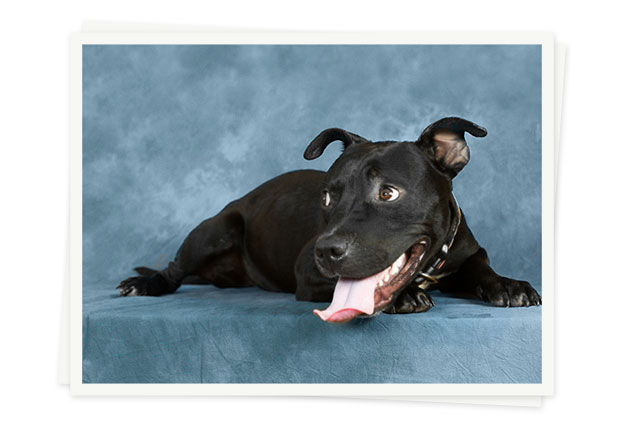 Dogs and cats rely heavily on nonverbal signals to communicate their moods and needs. Their facial expressions, ear position, tail position and movement, as well as their overall body stance convey their feelings. It's important to understand what a dog or cat is trying to tell you so you can best respect their needs. 
To understand your pet's nonverbal cues, it's important to take all of these components into consideration together. After all, one cue can convey different meanings when it's paired with different nonverbal expressions. For example, dogs wag their tails when they're feeling aggressive and also when they're feeling friendly. Cats purr to indicate that they're nervous and also to tell us that they're content.
What are some easy ways to read a pet's mood?
Generally speaking, the position and movement of a pet's ears and tail are the easiest details to observe from a safe distance. These clues, along with body stance, provide the most information about the pet's mood. Of course, some types of tails are more expressive than others! For instance, a Black Lab's long, straight tail moves differently than a Pug's shorter, curly tail.
Here are some common signs of a friendly, approachable dog:
   • Relaxed face, possibly slow panting
   • Corners of the mouth slightly turned up (smiling)
   • Relaxed body position
   • Tail wagging from side-to-side or in a circular motion
   • Standing: a neutral, happy stance (relaxed with weight evenly balanced) or a play bow stance (front end down, rear end up)
   • Sitting or lying down: one paw folded and tucked under
Here are some common signs of a friendly cat:
   • Eyes half-closed, blinking leisurely with narrowed pupils
   • Ears positioned slightly to a side and forward
   • Tail mostly still    
   • Paws kneading
   • Purring
   • Standing: tail straight up or curled forward at tip, possibly twitching side-to-side
Learn more about dog and cat body language here.
This blog post was written by guest blogger Kari Kells, a professional pet sitter and pet parent to Raggedy Andy, Emma and Rumi. Read more tips and advice from Kari on her blog.