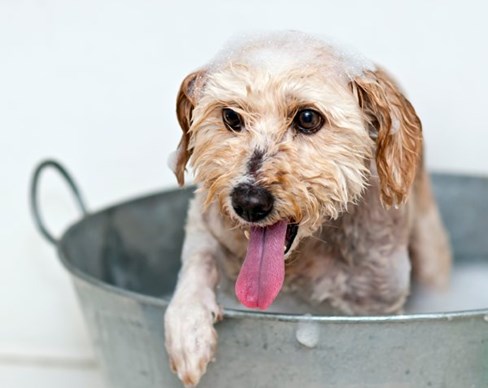 Bath time doesn't have to be a battle. Use these tips to make the cleansing process more fun for both you and your furry friend!
• Temperature- Just like Goldilocks, you'll want to find a lukewarm temperature that's just right for your pet.
• Toys- Rubber duckies aren't just for children! Bath toys can help keep your dog entertained while you concentrate on the task at hand.
• Treats- Hand out a small snack before, during and after a good scrubbing to help your pet associate tub time with fun time.
Want more? Check out our friends at the ASPCA® for further information about bathing your dog and cat.