Veterinary Advisors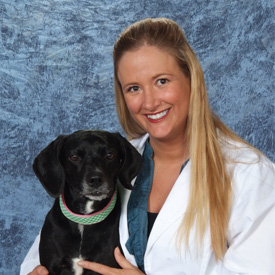 We're proud to support veterinarians and the important work they do caring for pets. Hartville Pet Insurance Group works with these respected veterinarians+, and consults with them on issues in the veterinary community and the latest in animal medicine.
Dr. L. Erin Kelly, DVM
Dr. Erin Kelly is a member of the American Veterinary Medical Association and the Ohio Veterinary Medical Association. She is an emergency veterinarian who cares for sick and injured animals at an animal hospital in Ohio. She earned her undergraduate and veterinary degrees at Ohio State University.
Dr. Kelly is also an experienced general practice veterinarian who helped pet parents keep their pets healthy and happy. In addition, she has worked with animals at the Columbus Zoo and Aquarium, Amanda Animal Hospital, and the Ohio State University Chimpanzee Center.
Dr. Kelly lives in Ohio with her husband Steve and daughter, Ashlyn, who was born in 2009. They have two dogs, Wrigley and Mia, and five cats, Fred, Doozer, Allie, Moe, and Mike. All seven of their pets were rescues. Dr. Kelly is a strong advocate for animal adoption.