Wendy Hauser, DVM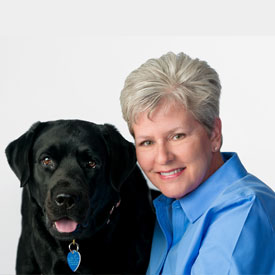 As the on-staff veterinarian for Crum & Forster Pet Insurance GroupTM, Wendy Hauser, DVM, is able to combine her passions into one "rock star" of a job. She loves helping pet owners by keeping their beloved furry friends healthy. She's an accomplished academic whose thirst for knowledge is a lifelong endeavor. Her business acumen is perhaps only outdone by her awesome personality, motivation, pursuit of excellence…did we mention she's a rock star?
Dr. Hauser has served in various roles throughout her 30+ year career, including practicing veterinarian and practice owner. She served as Technical Services Veterinarian for Merial, Ltd., and most recently founded Peak Veterinary Consulting. Highly engaged in the American Animal Hospital Association (AAHA), she served as a member of the Board of Directors, as the Board Vice President and is the AAHA Delegate to the American Veterinary Medical Association (AVMA) House of Delegates. Dr. Hauser is an accomplished author, including many papers and articles, as well as co-authoring "The Veterinarian's Guide to Healthy Pet Plans."
She earned a B.S. in agriculture, animal science, from Oklahoma State University, and her DVM from Oklahoma State College of Veterinary Medicine. Dr. Hauser lives outside Denver, Colorado, with her husband and their Black Labrador, Oliver. She has two children; her son is an analyst with an energy consulting firm and her daughter is a medical school student.