How to Submit a Pet Insurance Claim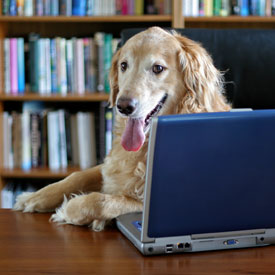 1. Get a Claim Form

You can download a claim form now. It's is a PDF file, so you'll need Adobe Acrobat Reader to open it.

2. Complete the Form

Type your information into the form and print it out, or print it first and fill it in by hand if you prefer. Please make sure it's complete and that you sign it at the bottom. Your veterinarian's signature isn't required.

3. Submit Your Claim

You can fax, mail, or email the form and your receipts to us. If you use email, you can scan and attach your receipts. Our contact information is right at the top of the form.
---
You can track the status of your claims online anytime at the Member Center. You'll need to take a moment to register if you haven't already. We'll also notify you by email when we receive your claim, if we need additional information, and when your claim is complete.
Have questions?
Contact our Customer Satisfaction team!
Monday to Friday, 8 am – 9 pm EST; Saturday, 9 am – 5 pm EST
 1-866-204-6764 Email Service