Why Choose Us?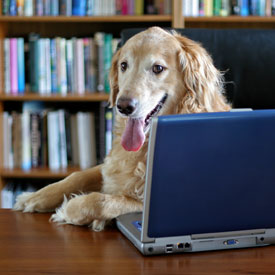 ASPCA Pet Health Insurance offers a number of advantages, including well-designed coverage, excellent customer service and more. Read more about how to evaluate the pet insurance options available.
Easy Implementation

We can provide you with a simple link, graphic banner, or gadget that goes right to our quote and enrollment engine from your website. We'll also give you free marketing materials, including brochures you can customize with your company name and unique priority code.

Experience and Stability

We're one of the largest and oldest pet insurance providers in the US, and we have an A+ rating from the Better Business Bureau (2013). Plus, as the ASPCA®'s strategic partner for pet insurance, Hartville Pet Insurance Group is committed to offering the best protection and service possible.

Method for Reimbursements

ASPCA Pet Health Insurance plans reimburse 90% of usual and customary covered charges from the actual veterinary bill. Our reimbursements aren't limited by a benefit schedule, which pays a fixed amount per diagnosis, regardless of the treatments a pet needs. We also don't exclude the veterinarian's exam fee. Since more than 60% of claims include this fee, this can have a big impact on your clients' payouts.+

Choice of Coverage

We have 4 increasing levels of coverage, so pet parents can pick one that fits their needs. Plus, customers can customize our plans for their budget with deductible and co-insurance options. Pet parents can cover their pets for accidents, illnesses, wellness care and more!
Then we'll get back to you as soon as possible with everything you need to get started.