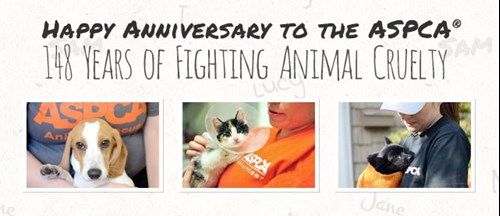 Our friends at the ASPCA® (The American Society for the Prevention of Cruelty to Animals®) this month are celebrating 148 years of fighting animal cruelty and promoting animal welfare. As the oldest animal welfare organization in North America, the ASPCA has been a champion of animals across the country, beginning in 1866 in New York City.
All of us at the ASPCA Pet Health Insurance program want to recognize the important work our friends at the ASPCA do every day. 
Read more about our relationship with the ASPCA®. ASPCA Pet Health Insurance is brought to you by the Hartville Group, one of the oldest and largest pet insurance providers in the US and the only strategic partner for pet insurance with the ASPCA®.