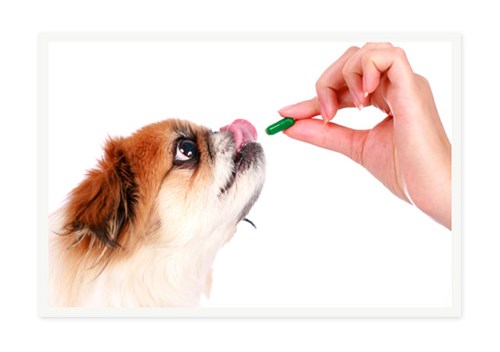 Many pets will eat anything—except their medications. Our friends at the ASPCA® have some tips for what to try if all else fails. Here are some tricks to try first.
How to give your pet a pill:
• Get Chewable- If possible, get your pet's medications in flavored, chewable form.
• Mix It Up- If your pet is an energetic eater, try mixing the meds in with his or her kibble.
• Try a Disguise- Hide the pill in a soft treat, chunk of hot dog or cheese cube and offer it to your pet.
• Use Bait-and-Switch- If your pet chews her treats instead of swallowing them whole, give her a few non-medicated treats first, then give one with a pill followed by one last pill-free snack.