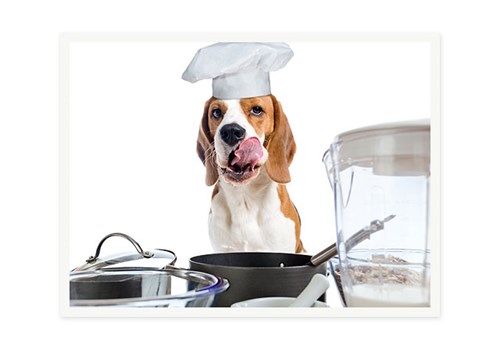 These cold treats are the perfect way to cool off and entertain your pet on a hot day. Not to mention they are easy to make!
For dogs: Pour low-sodium chicken broth into a plastic bowl and add a small cube of cheese. Cover the bowl with a lid or plastic wrap and freeze it.
For cats: Put a scoop of your feline's favorite we food (the wetter the better!) into a plastic bowl. Mix in a few soft cat treats, cover and freeze.
After the treat is frozen, run a little hot water over the bottom of the bowl to slide the treat out. Then offer it to your pet to enjoy!