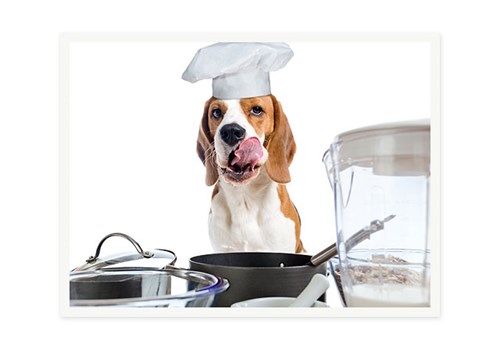 Cook up a special Thanksgiving dinner for your dog with this simple and healthy recipe. It's a great way to use up leftovers too!
Ingredients
1 ½lb. cut up turkey (no bones or skin)
½ lb. cooked sweet potatoes, diced
½ c. cooked oatmeal
1 T. cranberry sauce
Directions
Mix all of the ingredients together and portion out at dinnertime. Store the
remainder in the refrigerator for a future meal.