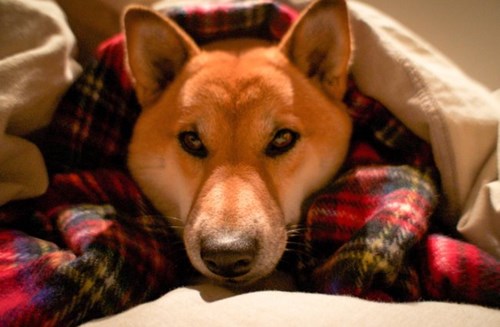 It's cold outside, but these tips can help keep your pet healthy and safe in spite of the chill.
For cats:
• Keep your cat inside if possible, since felines can freeze, get lost, or suffer injuries outdoors in the cold.
• Antifreeze has a sweet taste cats tend to like. Help avoid an accidental poisoning by cleaning spills or leaks.
• Cats love sleeping in warm places. Prevent burns by protecting your cat from fireplaces, stoves and heaters.
For dogs:
• Wipe off your dog after being outdoors to remove salt and other chemicals that can be harmful if licked and ingested. Also consider using pet-safe de-icing salt.
• Trim longhaired dogs to avoid ice and salt clinging to them, but don't go too short or they might get chilly.
• Consider a coat or sweater, especially for shorthaired pups, to help retain body heat and prevent dry skin.
Also, be sure to offer a nutritious diet with plenty of protein to help make sure your fluffy friend's coat and health are in top shape.