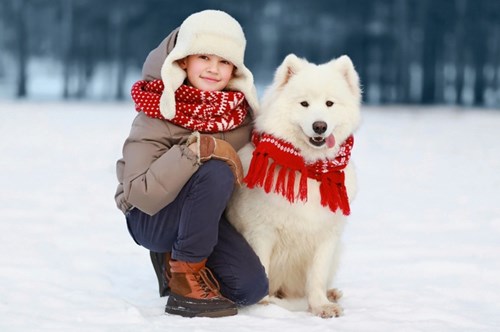 There's a chill in the air, and you may be wondering if it's safe to take your pet outside. While cats should never be put out in the cold, many dogs can handle low temperatures. Just keep these tips in mind.
• Always supervise dogs during super cold temps and don't let them stay out too long even if they're having a ball.
• Is your pooch the shivering sort? A cozy jacket or sweater might help. Dog boots can also be useful to keep paws warm and injury free.
• Puppies and small breeds may need to stay inside on very cold days. Consider placing a training pad near the door until it warms up.
Read more cold weather tips here.