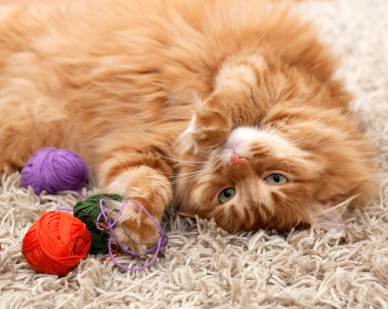 The snow and cold have arrived. If you are looking for fun winter activities for you and your pet, these ideas will chase Old Man Winter away:
• Create a pet playground with discarded gift boxes and wrapping paper.
• Play hide and seek with your pet by hiding treats around the house.
• Practice a new trick, like speaking, shaking hands, or rolling over.
• Give your pet a treat dispensing toy to knock around the house.
• Throw a small ball across the room for a good old fashioned game of fetch.
And don't forget one of the best ways to warm up on a cold day – a good, long cuddle with your furry friend.