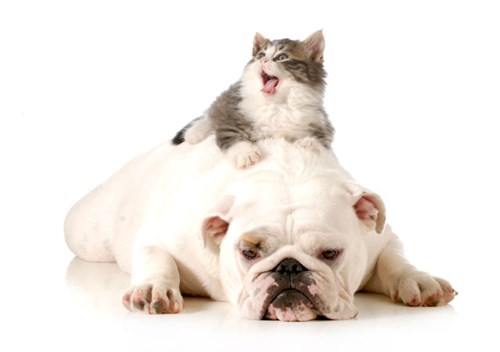 While some cat and dog behaviors can be quite amusing, others can be cause for concern. Here are four you shouldn't ignore:
1. Excessive belching– Your pet might suffer a burping spell after drinking too quickly, but a lot of belching can be a sign of acid reflux.
2. Obsessive licking– Constant licking may be due to a simple skin irritation, but left untreated it can lead to sores and infections.
3. Compulsive pacing– Pets sometimes pace or circle when getting ready to sleep, but done obsessively, it can indicate anxiety.
4. Litter box issues– Going outside the box could be your cat's way of telling you it needs cleaning. However, it can also point to a bladder problem.
Behaviors like these can result in stress for the whole household. That's why we include coverage for behavioral issues with plan Levels 3 and 4. Get a quote to see your plan options.
And, be sure to consult with your veterinarian if your pet has these or any other concerning behaviors.