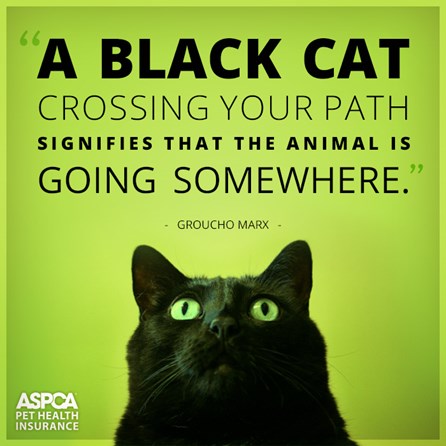 Black cats can make the best companions. To prove it, we've compiled some fun facts about our sable-coated friends.
1. Black cats are considered lucky in the UK and Asia.
2. Melanism, which causes their raven fur, may also enhance their immune systems.
3. Their fur goes with everything and won't show on your little black dress.
Bonus: You can tell everyone you adopted a mini panther!