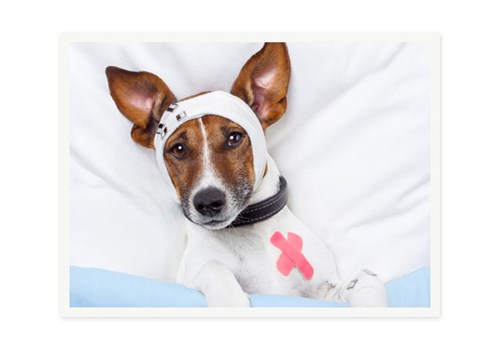 Do you know what to do if your pet has an accident? These tips can help you be better prepared.
Set a plan – Ask your vet about an emergency protocol, especially if your clinic isn't available 24/7.
Make a kit – Have a pet first-aid kit ready with gauze, non-stick bandage pads and tape, saline eye flush and other useful items.
Be careful – Handle an injured pet with caution. Even the sweetest dog or cat can act out when hurt. And try to stay calm, so you can think clearly and avoid upsetting your pet even more.
For more advice on what to do in an emergency, visit 101 Things You Didn't Know Could Harm Your Pet.