Work Like a Dog Day (8/5) exists to recognize the hardest work among us. For us, many of these individuals are literally dogs.
Lucy (Golden Retriever/Chow Chow) and Melo (Newfoundland) are two such 'working dogs' that put their snouts to the grindstone as members of our Department of Cuteness. Here is a typical day-in-the-life of these dedicated employees.
• 8 a.m.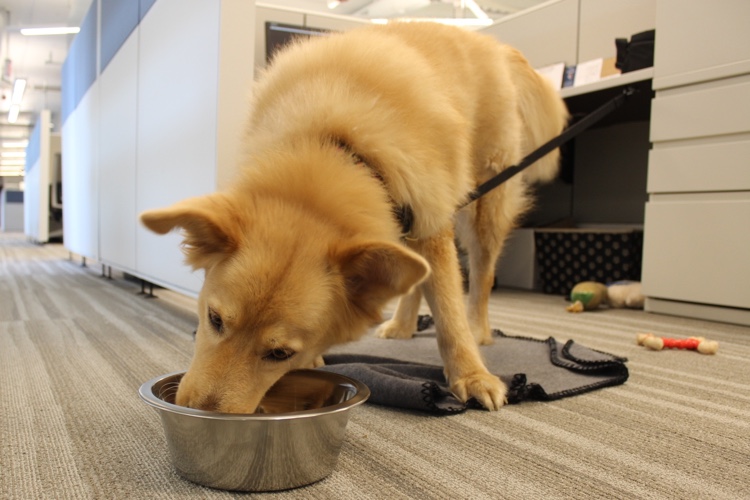 Lucy always starts the day off right with a healthy breakfast.
• 9 a.m.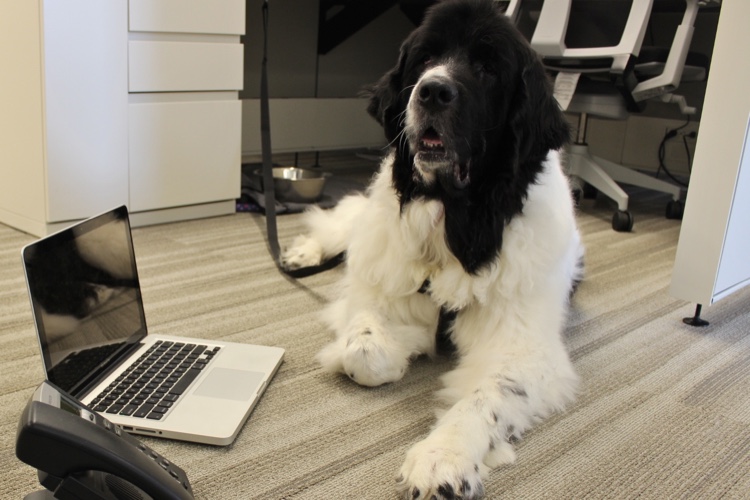 Melo gets a jumpstart on the morning by returning a few phone calls and emails.
• 10 a.m.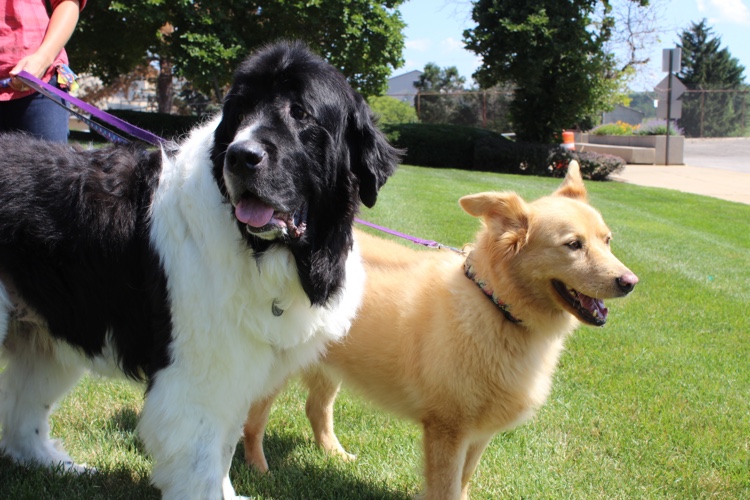 A mid-morning constitutional always helps to get the blood flowing!
• 11 a.m.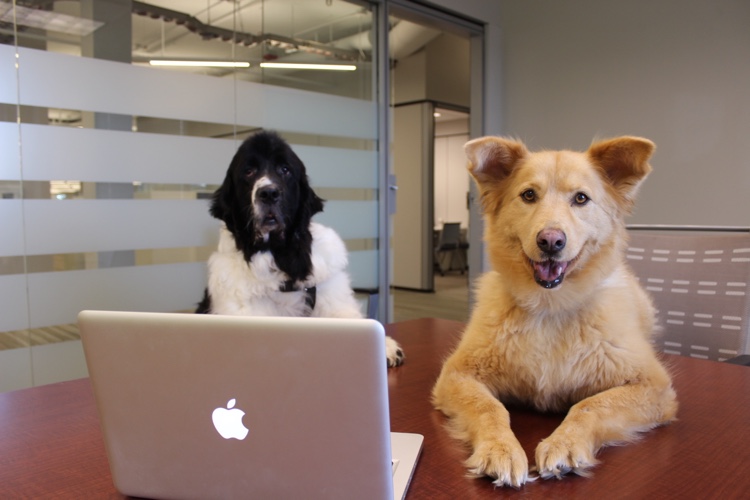 Time for a team meeting!
• 12 p.m.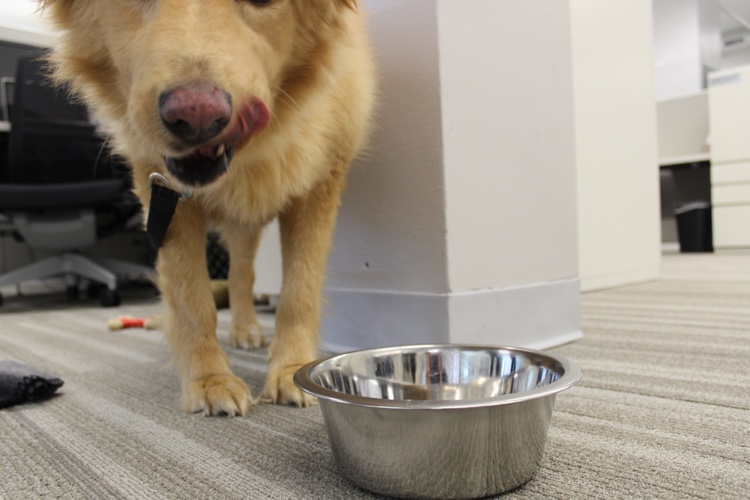 A nutritious lunch gives Lucy the energy she needs to keep working hard.
• 1 p.m.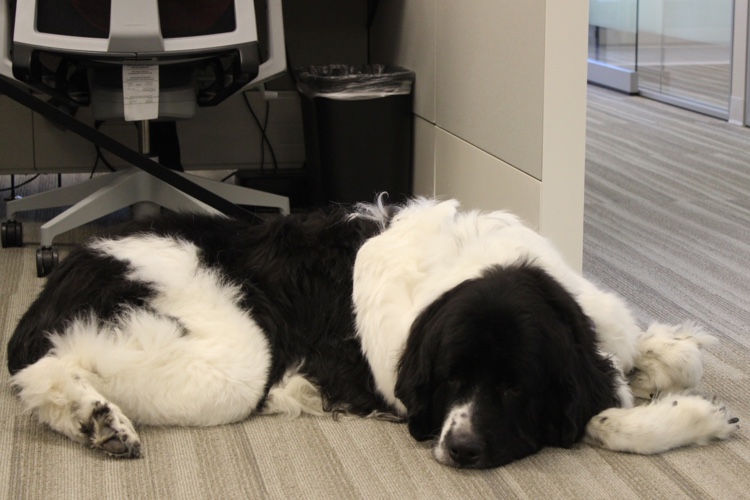 Melo finds an afternoon power nap helps restore her mental alertness.
• 2 p.m.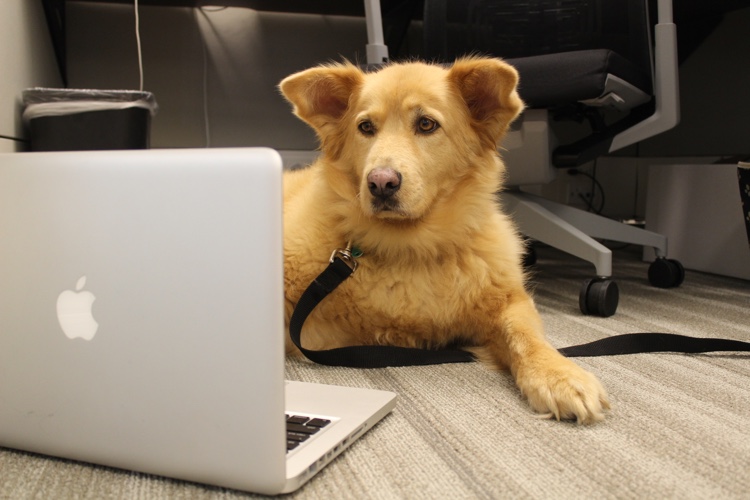 Lucy has put together a standout presentation for the higher-ups.
• 3 p.m.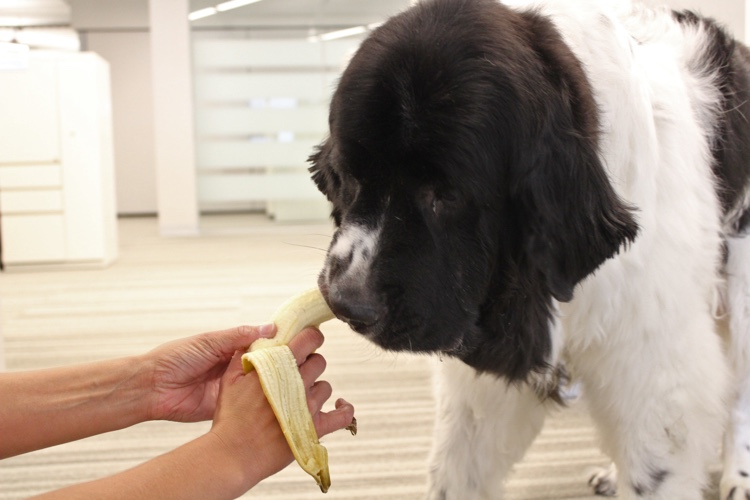 A tasty snack helps Melo avoid the infamous 3 p.m. slump.
• 4 p.m.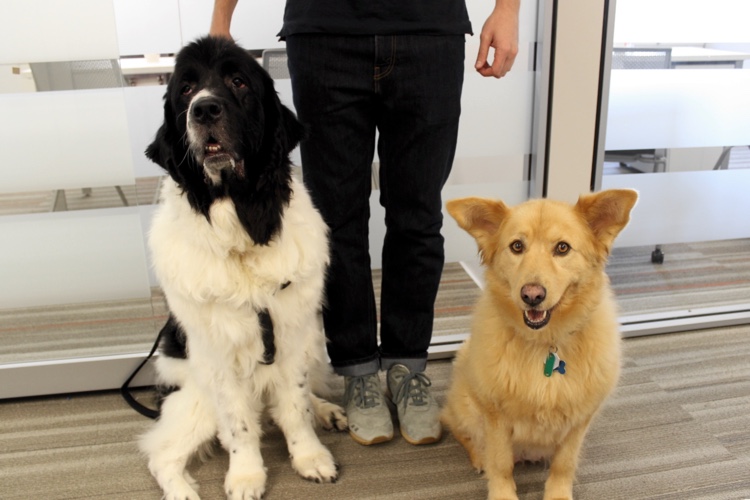 Entertaining visitors is a top priority for the Department of Cuteness.
• 5 p.m.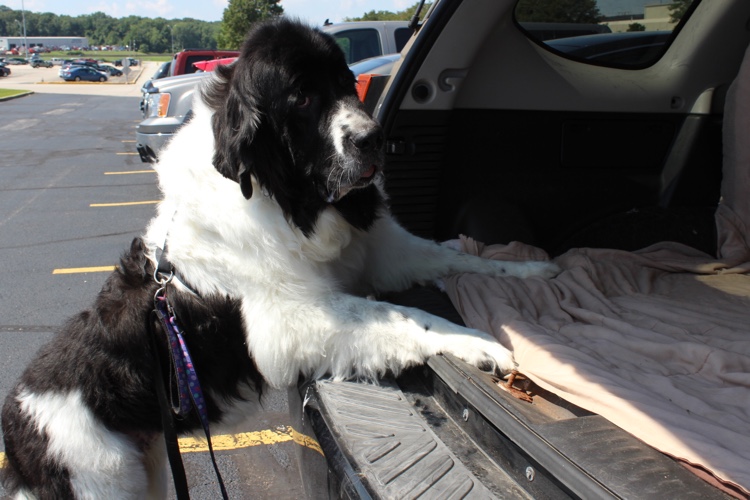 It's important always to be home in time for dinner with the family!