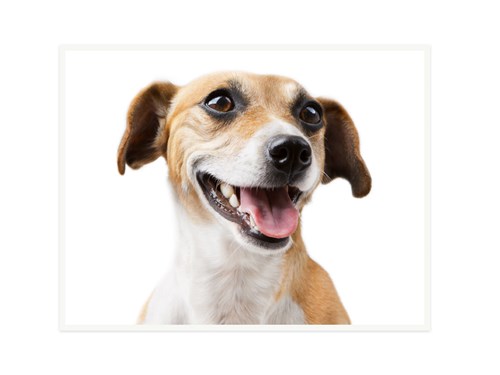 Brushing your dog or cat's teeth might seem like a daunting task at first, but you'll both get used to it with a little time and patience. These tips can help:
Pick a time when your pet is calm, for instance, after a long walk or an energetic game. It would be a good idea to get your pet accustomed to having his muzzle and mouth handled gradually before leaping into a full teeth cleaning.

Go slow and stop if your pet starts to get upset, even if you haven't finished brushing. You want to make sure your pet is comfortable during the whole session. You may want to contact a qualified professional if your pet shows signs of fear or aggression at any time during the brushing.

Choose a quiet area and speak in a calm, soothing voice as you brush to help your pet relax and enjoy the experience. If you want to leash your pet during the session to limit his movement, keep the leash short (about 3 ft.) Also, make sure there's enough slack so that your pet can sit or lie down easily.
Don't forget to give your pet treats throughout the process and maybe even a new pet-safe dental chew toy at the end! Rewards will help your dog or cat associate good things with getting his teeth brushed.