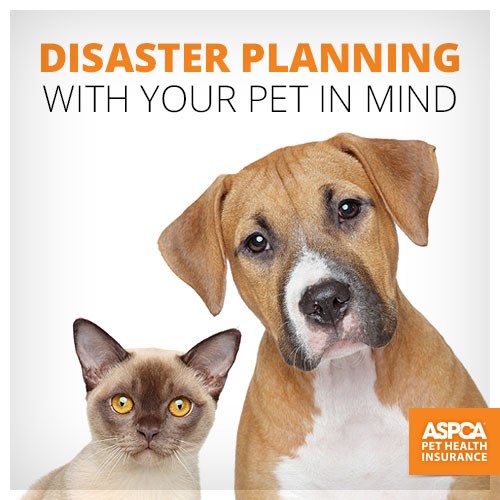 Calamity can strike at any time. Whether it is a flood, tornado, blizzard or heat wave, it is important to keep our pets in mind when making disaster preparedness plans. Our friends at the ASPCA® offer some great advice on how to prepare for a disaster.
It is especially important to keep in mind these top tips:
•   Plan Ahead for Evacuation - Know your exits and keep emergency kits and leashes handy.
•   Find a Safe Haven- Research pet-friendly shelters or emergency animal shelters in your area ahead of time.
•   Update Identification- Be sure to include your telephone number and any urgent medical needs on your pet's ID tag.