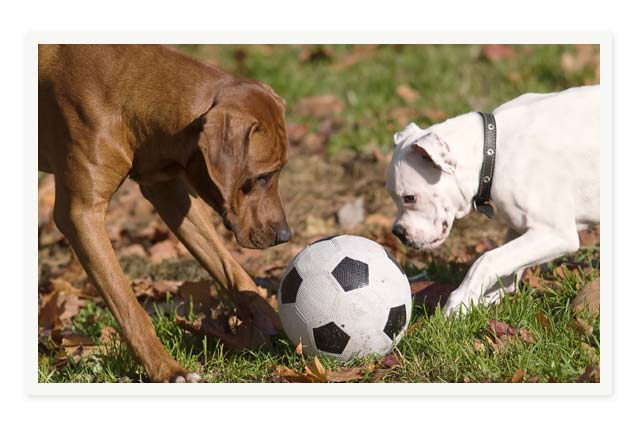 Enrolling your dog in daycare is a fantastic way to keep him from getting lonely or bored when you're away from home. For large dogs living in small homes, daycare facilities are often a great way to ensure that dogs release their energy in healthy, non-destructive ways.
That said, not every dog is a good fit for daycare situations and every daycare facility is unique., It's worth looking at daycare facilities, if you have a playful, well-behaved dog who enjoys socializing at dog parks. Since there is no one-size-fits-all answer, be patient as you evaluate the options for your individual dog.
Finding the Right Fit
How do you know if your dog would do well in doggie daycare? Generally speaking, a daycare situation might be a good fit if your dog behaves well at dog parks and enjoys playing with other dogs. Of course, not all dogs are social, and not all social dogs are comfortable in every social situation. Personality plays a big part.
Ideal candidates for doggie daycare are:
  • Healthy
  • Spayed or neutered
  • Vaccinated
  • Well-socialized
  • Energetic
Dogs who are not usually well suited for daycare situations are:
  • Possessive about toys or food
  • Panicky
  • Shy
  • Constant barkers
  • Aggressive
  • Herders who are too pushy
  • Anxious when separated from owner
  • Fearful, tense or anxious around other dogs
  • Under-socialized
Learn more about doggie daycare and alternatives here.
This blog post was written by guest blogger Kari Kells, a professional pet sitter and pet parent to Raggedy Andy, Emma and Rumi. Read more tips and advice from Kari on her blog.