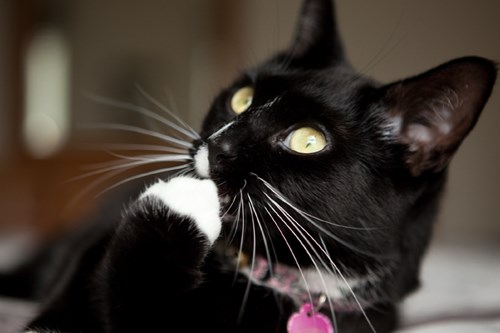 "My sister's beloved dog was hit by a car. My sister recounted how she carried her dog, wounded and bleeding to the veterinarian's office. It was a horrible experience, but she was grateful to have had pet insurance to help with the bills.
That made me pause and realize that my two cats weren't insured. I shopped around and compared plans offered by a couple providers. I decided to buy an ASPCA Pet Health Insurance plan that covered accidents and illnesses. My plan also has coverage for chronic conditions.
Four months later, I took one of my cats to the vet for a checkup. I pointed out a small bump I'd felt on the tip of her tail. I was surprised by the doctor's concern. It was biopsied, and I was stunned to hear it was cancer.
Our vet amputated a part of my cat's tail, and now, years later, she's in good health. My other cat also had a cancerous growth removed, and she's doing well also.
I'm grateful that I didn't have to worry about unexpected veterinary bills at these stressful times." –Jenny C., Fayetteville, NC