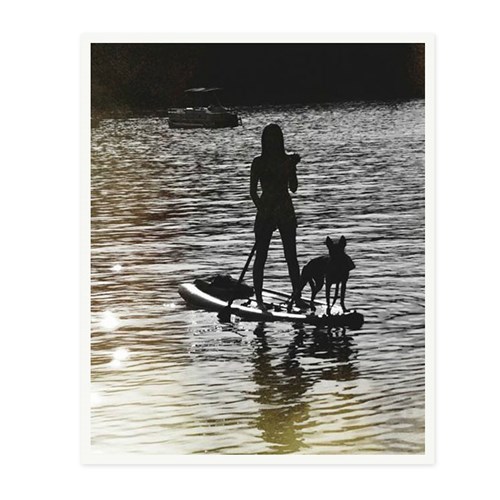 We cover fearless because we know how daring pets can be. Kai is one such brave buddy.
"Kai was the most terrified little dog when we adopted her. She wouldn't do anything but sit in the corner and shake. She wouldn't take food from you, look at you and she definitely wouldn't let you touch her. When we first met her at the adoption event, she not only peed on my husband when the lady took her out of her crate and handed her to him, but on herself as well. 3 years later, she is doing amazing. She is so sweet, smart, fun and excitable. She'll do just about anything. This photo is us paddleboarding for the first time!" –Christie C.
See more fearless pets and share your courageous companion's story with us here!