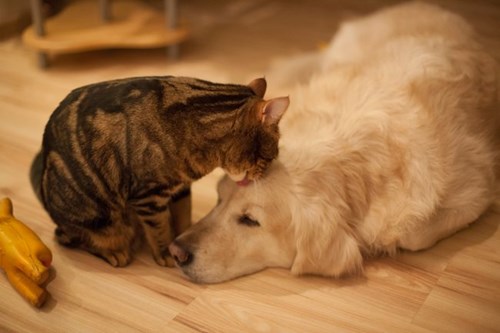 According to the Animal Cancer Foundation, roughly 6 million dogs and a similar number of cats are diagnosed with cancer each year. Cancer is a scary word, but new treatments and preventative tactics are helping us win the fight against the disease.
Early detection is key and knowing the symptoms can make all the difference. Be sure to keep an eye out for:
• Lumps
• Swelling
• Persistent sores
• Abnormal discharge from any part of the body
• Bad breath
• Listlessness/lethargy
• Rapid, often unexplained, weight loss
• Sudden lameness
• Black, tarry stools
• Decreased or loss of appetite
• Difficulty breathing, urinating or defecating
For more information about cancer in pets, visit our friends at the ASPCA®.