At PTZ Insurance Agency, Ltd., our pet insurance staff is made up of a caring and passionate group of pet lovers. We know how much joy and fun a pet can bring to your life because we're pet parents, too.
We also know firsthand how expensive it can be to keep pets happy and healthy – and how difficult it can be when they get hurt or sick. We're proud that we can be there for our customers and help them take advantage of the best veterinary care possible.
Our entire staff is dedicated to providing outstanding products and service. Our sales team's friendly, licensed agents help pet parents decide if pet insurance is right for them. Our claims staff works hard to reimburse customers quickly. And our technical team is constantly developing new ways to make our service even better.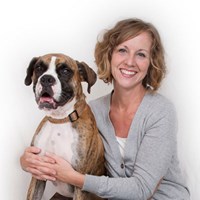 Lynn T. and Taco