Why Pet Insurance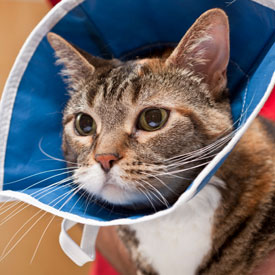 Here are three top reasons why pet insurance is a great way to enhance your portfolio.
The pet insurance market is growing fast.

The demand for pet insurance is increasing, especially as more people become educated about the benefits of protecting their pets. About 1 million pets in North America are protected with pet insurance, up from 500,000 in 2005.+ Plus, more veterinarians recommend pet insurance to their clients to help them afford critical treatments.++

Pets are family, too!

Millions of people across the country have dogs or cats (or both!), and would do anything to keep them happy and healthy. In fact, American dog and cat parents spent more than $13 billion on veterinary care in 2012, up nearly 50% from 2006.+++ With ASPCA Pet Health Insurance, pet parents can protect their pets like family, and get help managing these costs.

Veterinary care is getting more expensive.

The costs of veterinary care are increasing, especially as more sophisticated diagnostic and treatment options become available for animals. For instance, veterinarians can now use MRI technology, advanced surgical techniques and chemotherapy to treat their pet patients. Our pet insurance helps pet parents give their pets the best medical care possible.