Valuable Coverage + Group Savings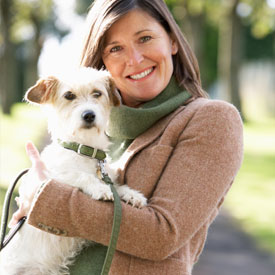 More employees consider their pets part of the family. Now you can help them care for their pets with no cost for your company.
For Your Company:
Easy direct-billing solution
Freedom to offer it at any time
Easy implementation
Turn-key tools to support your program
No minimum participation requirements
Dedicated account management
My dog had an issue that required a visit to the emergency clinic and to a specialist. Having pet insurance to help cover some of the cost allowed me to get him the treatment he needed.
For Your Employees:
I always considered pet insurance, though I didn't enroll until I started a new job that offered ASPCA Pet Health Insurance as a benefit. Wow, what a lifesaver! Six months later, my dog had an emergency. I was left with a whopping bill that could have caused a crippling financial burden if not for my pet insurance. Thankfully, I could get my dog the treatment he needed, and he has recovered.
Note: Identifying information has been changed.
Contact us today to learn more!