Meet our Veterinarians
Dr. Jennifer Sperry
Dr. Jennifer Sperry is a companion animal veterinarian and the Veterinary Advisor for Crum & Forster Pet Insurance Group. She assists the company by providing scientific insights and medical updates; and by sharing the perspectives and experiences of veterinary professionals in the trenches.
Dr. Sperry was attracted to her current role because she recognized an urgent need to spread awareness about financial tools that allow people to access vital but costly veterinary care. As a veterinarian practicing in general and emergency medicine for more than a decade, she has a unique understanding of the needs of pets and their people. She witnessed first-hand how difficult it can be for pet owners to both predict and overcome the cost of quality veterinary care. She also experienced how difficult it can be for veterinary team members to share the emotional burden that occurs when financial limitations adversely impact the wellbeing of pets and their owners.
Since joining the team in 2020, Dr. Sperry has shared her medical experience for internal and external educational events, claims and underwriting process improvements, and even accessible policy wording.
Dr. Sperry shares her home with her husband, two young boys, and a cranky old chihuahua. When she's not working, she can be found beside the nearest campfire.
---
Wendy Hauser, DVM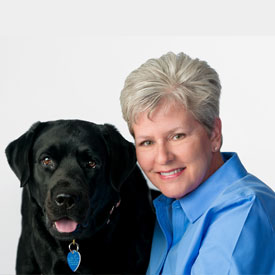 After serving as the on-staff veterinarian for Crum & Forster Pet Insurance Group™ from 2017-2021, Wendy Hauser, DVM, now serves as a special consultant to the company. Her role is to help Crum & Forster Pet Insurance Group™ navigate the rapidly changing landscape of the veterinary profession, including legislative changes, new business opportunities and ways to better partner with veterinarians and support their clients.
Dr. Hauser has served in various roles throughout her 30+ year career, including practicing veterinarian and practice owner. She served as Technical Services Veterinarian for Merial, Ltd., and is the President of Peak Veterinary Consulting. Highly engaged in the American Animal Hospital Association (AAHA), she served as a member of the Board of Directors, as the Board Vice President and is the AAHA Delegate to the American Veterinary Medical Association (AVMA) House of Delegates. Dr. Hauser, passionate about education and innovation, is a regular presenter at veterinary conferences, facilitating workshops on hospital culture, associate development, leadership, client relations and operations. Frequently published, she is the co-author of "The Veterinarian's Guide to Healthy Pet Plans."
She earned a B.S. in agriculture, animal science, from Oklahoma State University, and her DVM from Oklahoma State College of Veterinary Medicine. Dr. Hauser lives outside Denver, Colorado, with her husband and their Black Labrador, Oliver. She has two children: one son and a daughter.